ALOHA AND WELCOME!
ALL IMAGES ARE COPYRIGHTED BY FEDERAL LAW.
Any unauthorized use is strictly prohibited by federal copyright law which includes, but is not limited to, publishing, printing for personal or commercial use, saving to HDD, sharing with others either through e-mail or other means, conceptual use, etc ....
FEEL FREE TO CONTACT ME VIA THE E-MAIL LINK TO THE RIGHT.

Tuesday, September 18, 2012
One Week Old Baby Wedge-tailed Shearwater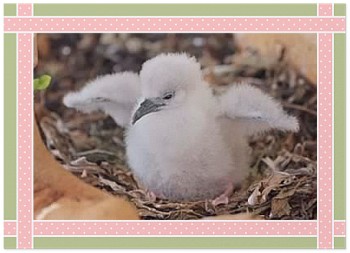 Dotted Pink Ribbon Birth Announcement
Click here
to browse Shutterfly birth announcement designs.